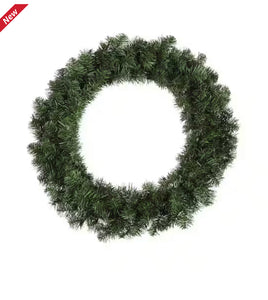 24" Noble Fir Wreath by Ashland.
Welcome the holiday season with this beautiful and elegant Noble Fir Wreath. Make a unique statement this season by adding your personal touch to this noble fir wreath.
This beautiful wreath is 24" and features 160 natural-looking tips. Create a dazzling dcor piece you will look forward to using year after year.
Details: Green 24" (60.96 cm) diameter 160 tips PVC and wire | 24" Noble Fir Wreath by Ashland |